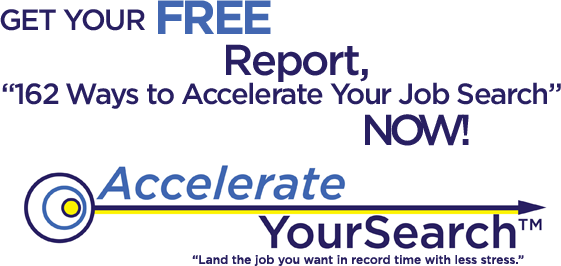 Complete the form for immediate access to your free report!
Are you really good at what you do, yet struggling to land a new job?

Has searching for a new job become a major challenge?

Do you wish you knew just what to do, how and when to do it to successfully and quickly secure your next position?
If so, get instant access to my FREE report, 162 Ways to Accelerate Your Job Search, NOW!
Just enter your name and email address in the boxes on this page to get started.