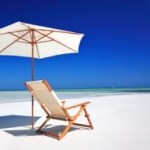 Summer is in full swing.   If you are ready to move to the next level, now is the time.  Life is ready for you — it always has been.
Enjoy the weeks of summer.  Be ready to jump into fall, spend a few minutes this week setting the stage for your personal transformation.
Transformation only happens when you are truly ready to shift and take action.  
Here are three steps that will help you be ready for your personal transformation in the months ahead:
Listen to yourself.  Listen carefully to what you want and what you feel, then write it down.
Jot down your concerns about what is next for you.
Be truthful with yourself about each of your concerns.  Did you note all your concerns?  Did you note the real concern(s)?  Don't stop with the surface issues and concerns.
Review your notes.  Reflect on the data.  For example, if you want a new job and you are concerned about the salary, make sure this is your real concern or your only concern.
Then ask yourself, "What can I do to address the salary of the job I really want?"  Often the limits people initially see are easily overcome.
These steps can help you accelerate your transformation to the life and career you want.
If you want to create personal transformation faster you can partner with a coach, a trusted advisor or mentor.
Try the three steps and share you comments below.